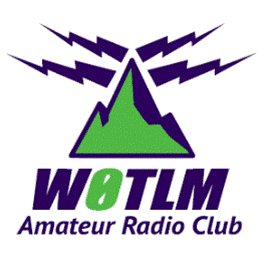 ---
ANNOUNCEMENTS  - 
WØTLM Tech day scheduled for Saturday October 7th at the Palmer Lake Town Hall.   More info to come
Parking: Use Middle Glenway St to access gravel lot, park along the street, or park across from O'Malley's Come to our one-day ham radio education event.
• Improve your radio knowledge and skills
• Learn from informative presentations on multiple topics
• Have fun messing around with ham radio stuff!
Time Activity Presenter 
8:00 Doors Open 
8:20 Welcome & Introductions Tricia Olson KØTRD 
8:30 Solar Weather & How Propagation is Impacted  Desiree Baccus N3DEZ
9:30 VOACAP & Other Propagation Prediction Tools  Loren Anderson KEØHz
10:30 Break
10:45 CW – What, Why & How  Greg Smith WØGAS
11:45 JS8 – The New Conversational Digital Mode  Curtis Hays KC5CW
12:45 LUNCH Broken Bones BBQ
1:45 Capacitors & Inductors Loren Anderson KEØHz
3:00 Break
3:15 Complex Impedance Stu Turner WØSTU
4:30 Demos Various
Note: To help cover our costs, we are suggesting a $5 donation for lunch
Registration for our Extra License Class officially started Aug 15. Go here to register: https://w0tlm.com/radio-classes/extra-registration.
October 14, 2023, and April 8, 2024  Ham Radio operators, we're calling you! Members of the Ham Radio Science Citizen Investigation (HamSCI) will be making radio contacts during the 2023 and 2024 North American eclipses, probing the Earth's ionosphere. It will be a fun, friendly event with a competitive element—and you're invited to participate.  Check the links and info here.
---
Weekly Net.  We need volunteers !!! 
To act as the net control station during our weekly net. Please volunteer at this link.   If each member of the club would take one net per year, we would have every net covered.  

October 2 - N0OLD - Dan

October 9 - Need a Net Control

October 16 - No net - Club Meeting

October 23 - Need a Net Control

October 30 - Need a Net Control

Our thanks to those who are volunteering to serve as Net Control Operators. We always need Net Control Operators, so please volunteer. This is a wonderful opportunity to improve your on-the-air skills. It is easy to sign up, just go to the Net Control signup page at the Club's website and follow the instructions. There is a simple script on the same page , bottom of the page, that is easy to follow. Info on the NØXLF and WØTLM repeater can be found on that page as well.   If you are into HF nets check this out: NetScraper.
---
Ham Fests / Conventions coming up: 
Sunday, October 8, 9 a.m. to 1 p.m., Boulder Amateur Radio Club BARCfest, Boulder County Fairgrounds Exhibit Building, just north of the Hover Road and Nelson Road intersection in Longmont.  Admission $5, children under 18 free with paid adult.  Hourly door prizes, grand prize at noon, V.E. testing at 10 a.m., food available from  Mona's Hot Dogs and Brats. Tables $15 in advance, $20 at the door.  Talk-in on the BARC 146.700(-) repeater.  For more information go to https://www.qsl.net/w0dk/barcfest.html, email barc70@arrl.net, or call Debbie, WB2DVT, at 303-447-3183.

10/21/2023 - Socorro Hamfest, NM Fire Fighters Academy 600 Aspen Road Socorro NM 8 am - 2 pm
Talkin: 146.68(100Hz PL)  Contact: Emailhamfest@socorroara.org More Information at https://www.socorroara.org

11/04/2023 - 285 Tech Connect Fall TechFest 9 AM - 3 PM Checkin at 8:00 am, The Bridge Church at Bear Creek - 3101 S Kipling St, Lakewood Co Park in the West Lot and use the West Entrance,  Admission: $10.00 Contact: A full day of technical presentations Please pre-register by emailing techfest@na0tc.org Pay at the Door More information https://na0tc.org/

The Swapfest, February 18, 2024, 9AM-1PM, Adams County Fairgrounds, 9755 Henderson Rd, Brighton, CO 
---
Local Educational Events.
As Stu reported at the last radio club meeting, we have scheduled the first ever, Extra License Class for W0TLM.  I put the basic information out on the website here: https://w0tlm.com/radio-classes/extra-registration   Please note that registration will open on August 15th.  More details to follow.
73 Bob
Bob Witte, K0NR

See Announcement on Tech Day above!

Elmering (the best way for local Educational help) . We have a team of volunteers  providing help to those who request assistance. If you need help with anything, please reach out - w0tlm-elmer@w0tlm.org. .  Our Google Groups email system is also great for this purpose. If you have a question, please feel free to ask it - and remember: There are no stupid questions. If you have more than a question or two or would like to be paired with an Elmer, please let  us know and we'll do our best to connect you with someone who can help you. Contact w0tlm-elmer@w0tlm.org.

Check out our own website club presentations -  WØTLM Presentations.  We have a tremendous array of presentations on numerous subjects.  If you find one that you need more info on just contact the Elmering crew below.  And now a note from our own WØSTU- Stu who teaches the License classes and has the website "Ham Radio School".  

RM HAM University is back for the 23/24 season - check out the offerings and sign up.
Date
Instructor Name
Class title and synopsis
Sign Up Link:
10-14-2023
James Cizek, KI0KN
All about 3D printing and what it takes to get it all together. This talk will be remotely presented from the KI0KN QTH
Sign Up
11-11-2023
Mike Lozano, K0NGA
Basic DMR, Theory, Operation, and how it works.
Sign Up
12-9-2023
TBD
 
 
1-13-2024
TBD
 
 
2-10-2024
NerdFest
Several nerdy topics in a quick format. Exact schedule will be published closer to the date.
Sign Up
3-9-2024
Mike Pappas, W9CN
Vehicle Power Systems
Everything you wanted to know about Vehicle Power systems but were afraid to ask:
Alternators and batteries; Voltage Boosters, Best practices for wiring radios to vehicle electrical systems.
Sign Up
4-13-2024
TBD
---
Time to list some of the best Amateur radio podcasts for those that are into audio: 
Check this list : https://podcasts.feedspot.com/ham_radio_podcasts/
Down the list you will find  HRCC podcast that also does Ham Nation with many but local to us Amanda Alden - K1DDN our Colorado Section Manager for ARRL.
I am sure you will find something of intertest to you in that list of 60 great podcasts.  Many of them also do great Youtube videos and live sessions to discuss all things Ham Radio.
There is also a "Top 25 Youtube channels to check out for Ham Radio
Top on the list is HRCC as listed above in the PodCasts - he does a lot of really good stuff.
---
Solar activity:  
Are you aware this Solar Cycle has already surpassed the previous and is setting up to be one of the best in the recent history.  Solar Flare Alerts: Sign up for Space Weather Alerts and get instant text notifications when solar flares are underway.  There are numerous sites and ways to check and see where and what the chances are of that great contact.  One to check is W5MMW solar site info  Check it out.  Also this site provides solar data NØNBH.    
Have you been out seeing the Arouras.  I am advised there have been several visible in Colorado (get away from the lights)
 
---
Tips, Tricks, Projects -   Pulled these tips from internet search...

OK, I have not received any reports on the "Fox Hunt" that was supposed to happen at the picnic?  Wondering if anyone had the right equipment? 
Spotlight Corner  Note: if you attend an event and have pictures please share for this spot!
These two will run till the events are over or someone has better pictures of input!
Have you signed up for the WØTLM First ever Extra class yet?  Registration for our Extra License Class officially starts Aug 15.    
Go here to register: https://w0tlm.com/radio-classes/extra-registration

I got a note from Elaine Hamby (K0ARR) that her and Rick (K0GD)  attended the DSES (Deep Space Exploration Society)  openhouse on the 16th with a few photos.  They now have a new building there that will be the operational and educational center.  It is an amazing place with a lot of things going on.  I found this on their site for the presentatoin they gave on the 16th:  DSES Open House video presentation by Bill Miller 
It appears their next function is : A demo and training on Pulsar Detection will be held Saturday October 21st at the Haswell facility from 10am – 3pm.  For more information see the Pulsar Detection presentation.
---
Note from the Leadership: "We noticed at the last couple of meetings that many of our newer members don't have name/call sign badges. We encourage you to get one using our badge vendor, Hamstuff by W7NN. The contact information is on our website at https://w0tlm.org/store. You will also find contact information for Monarch Merchandising at that same link should you be interested in shirts and jackets."

We have a full station to loan out so check that page link. Check the club webpage  WØTLM - Equipment - CacheEquipment Loan Program.
Zoom Invitation/Link for the Next Monthly Club Meeting. The link for the next monthly Club meeting and presentation (but not for Connect Time) is: https://w0tlm.org/w0tlm-club-meeting.  Connecting should be as easy as clicking the link. If you have your Zoom account set up you should be prompted to open your Zoom app. If you don't have a Zoom account, you will be prompted to permit Zoom to download. Once it has been downloaded, you will click the prompt to join the meeting. ZOOM HAS UPDATED ITS SETTINGS AND YOU MAY NOW BE PLACED IN A "WAITING ROOM" BEFORE JOINING THE CALL. PLEASE BE PATIENT, WE WILL BE WORKING TO MINIMIZE THE WAITING. Please check the lower left hand corner of the display to confirm that the video does NOT have a red line through it. Please also confirm that the microphone does have a red line through it. If you do not have a camera and microphone on your computer, you may still observe and listen in.  The steps are the same, except you do not need to adjust your microphone and camera. Finally, please change your "screen name to reflect your first and last name and call sign. We use this to determine who is attending.

Club Support we take no dues but depend on donations and other means of building and keeping our operating budget so check out the website at WØTLM - About Us on how you can help.

Sign up to receive this Newsletter. We use Google Groups for our email list, which is the best way to stay in touch with the radio club activities: WØTLM mailing list and Google group. Please pass this along to anyone who might be interested in ham radio in general or our Club specifically. Each Week, we are posting the most recent version of the Update on the Club's website. For security reasons, some of the links have been removed. If you want the links you will need to sign up to be on our mailing list.

DUE to recent SCAM emails the officers and contacts have been removed.  If you need help or want to contact the club officers and Elmers send your request to: Info at w0tlm.org, or w0tlm-elmer at w0tlm.org  You can also go to the club webpage - W0TLM.org and in the bottom right hand corner select "Contact" to open a contact form.   

You received this message because you are subscribed to the Google Groups "Tri-Lakes Monument Radio Association (WØTLM)" group.  To unsubscribe from this group and stop receiving emails from it, send an email to w0tlm+unsubscribe@googlegroups.com.



 WDØAJG