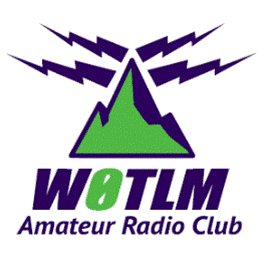 Weekly Net.  We need volunteers to act as the net control station during our weekly net. Please volunteer. If each member of the club would take one net per year, we would have every net covered. The current schedule for Net control operators for our FM Net: 
September 27 - We need a net control operator
October 4 - We need a net control operator
October 11 - We need a net control operator
October 18 -  Monthly meeting, no net
October 25 -  We need a net control operator
Our thanks to those who are volunteering to serve as Net Control Operators. We always need Net Control Operators, so please volunteer. This is a wonderful opportunity to improve your on-the-air skills. It is easy to sign up, just go to the Net Control signup page at the Club's website and follow the instructions. There is a simple script that is easy to follow. 

Club Picnic Recap. We had a great time yesterday at Fox Run Regional Park. Over 40 members and others showed up. The food was good and the ability to chat was great too. Thanks to those who did all the work: Joyce K0JJW and Barbara K0BE organized the food. Bob K0NR handled the RSVPs and assisted in the food and setup and tear down. Stu W0STU set up the club station so it could be used. Thanks to each of them for all they do for our club.

October 2021 Club Meeting - The Club will hold its next meeting, October 18, 2021. We will meet at the Tri-Lakes Chamber of Commerce Building, located at 166 2nd St, Monument, CO 80132, starting with Connect Time at 6:00 pm. The business meeting will start at 7:00 pm with the presentation commencing shortly thereafter. We will plan on being finished by 9:00 pm. We are currently planning to simulcast this over Zoom. The link is below. We have tabled the project designed to provide an enhanced simulcast and recording, but none-the-less, if you need to participate by Zoom, we plan to offer that option.

October 2021 Club Meeting Presentation:
Buttons and Knobs. A discussion of the numerous controls on a modern HF rig and how to use them.
November 2021 Club Meeting.  The November 2021 club meeting will be held on November 15, 2021. We will be holding our annual meeting and will elect officers for 2022 during this meeting.  Barbara K0BE and Bob K0NR have agreed that if nominated each will be willing to serve again om their current roles. I will be stepping down as President so we will need to nominate and elect a President for 2022.

Volunteers for 2022. Our Club is run by the members for the benefit of the members. So, within some limits, the members dictate what we do and how we do it. We always need volunteers to work on the various committees and to otherwise help the Club out. Please give some thought to volunteering to help. I am looking for someone to help write and publish this weekly W0TLM Update after the end of the year. If you are interested, please let me know.

Podcasts of interest:
Ham Radio Workbench - Episode 137 Andreas Spiess HB9BLA. Andreas is an experimenter and youtuber (over 300,000 followers). Some great information in this wide ranging discussion.
ARRL's Eclectic Tech - Episode 43. Glen Popiel, KW5GP, chats about his new book "Now, More Arduino for Ham Radio," and Arduino projects in general.
Educational Events.  There are several online educational events scheduled for this year.
RM Ham University's 2021-2022 schedule has been announced:
Date
Instructor
Class Description
2021-10-09
08:30
Doug K2AD and Wayne N0POH
VHF/UHF DX
Weak signal operations, over-the horizon communications, meteor scatter, moon bounce and other fun things you can do with a technician license.
2021-10-20
7:30pm-8:30pm
Chris K0SWE
Radio Programming with CHIRP
CHIRP is an open source program for programming radios from most manufacturers. The talk will cover setting channels as well as other radio properties using Baofeng, Kenwood and Yaesu radios as examples.
2021-11-13
08:30
Willem AC0KQ and John W0VG
RouterOS 101
This class is an introduction to configuring Mikrotik devices assuming no prior knowledge of RouterOS used by these devices, but does assume basic IP knowledge. The class is in the form of a lab and will cover initial configuration of routers as well as microwave radios.
2021-12-11
08:30
Mike K0NGA
DMR Programming Lab
This class will be a hands-on lab about programming DMR Radios. Bring your DMR radio and a laptop.
2022-01-08
08:30
James KI0KN and Mark N7CTM
Motorola and Kenwood Radio Programming Lab
How to program commercial radios from Motorola and Kenwood for DMR, analog and P25. Managing code plugs. Special topics like use of older radios for packet stations, DMR roaming and data transmission.
2022-02-12
08:30
Various
NerdFest
A bunch of short presentations on esoteric topics in ham radio.
2022-03-12
08:30
John W0VG, Willem AC0KQ, Chris K0SWE and Gary WB5PJB
Data Transmission via Radio
HF, VHF and UHF data communications using packet, pactor, VARA and related methods. How to use WinLink, BPQ and PAT to send and receive messages.
2022-04-09
08:30
Rob N0RPF
Baloons and things relating to
Rob and others from EOSS Edge of Space Sciences will present on baloons, pico-baloons, and other high flying interests.
2022-05-14
08:30
TBD
Applications of Software Defined Radio
Remote receivers and transmitters, direction finding, signal processing and other interesting applications of SDR.

Please go to the RM Ham University website to sign up for courses.  You will need to login to access the page, but if you are interested in in-depth talks, the RM Ham University offers them, the Saturday talks are 3+ hours long.
ARRL's new Learning Center has been launched. The ARRL has increased the offerings under this program, so please look at the expanded list of offerings. This Center will host a wide selection of training courses, webinar recordings, and instructional materials (learn more about it by listening to the On The Air podcast described below), including:

On the Air: learn how to get active and on the air, including how to operate, communicate with others, and participate in contests and radio sport

What is Ham Radio?
Intro to Amateur Radio Communications
Intro to Amateur Radio Contesting
Intro to Space and Satellite Communications
On the Air Webinars

Emergency Communications: learn how to get involved with local emergency operations, public service, and community events. Current offerings:

Introduction to Radio for Emergencies and Disasters
EC-001: Introduction to Emergency Communication,
EC-016: Public Service and Emergency Communications Management for Radio Amateurs; and
PR-101: Public Relations 101 for Radio Amateurs
Emergency Communications Webinars

Electronics & Technology: learn about radio electronics and technology, including how to set up a station, build an antenna, and select the proper equipment

Intro to How Radio Works
Understanding Basic Electronics: Components
Understanding Basic Antennas
How to Choose an HF Antenna
Electronics & Technology Webinars
Contests of Interest. The following contests are upcoming. There are many other contests listed on the contest calendar.
SKCC QSO Party: 1800Z, Oct 2 to 1800Z, Oct 3
10-10 Int. 10-10 Day Sprint 0001Z-2359Z, Oct 10
CQ Worldwide DX Contest, SSB: 0000Z, Oct 30 to 2359Z, Oct 31
ARRL Sweepstakes Contest, CW: 2100Z, Nov 6 to 0300Z, Nov 8
ARRL Sweepstakes Contest, SSB: 2100Z, Nov 20 to 0300Z, Nov 22
CQ Worldwide DX Contest, CW: 0000Z, Nov 27 to 2359Z, Nov 28
ARRL 160-Meter Contest: 2200Z, Dec 3 to 1600Z, Dec 5
ARRL 10-Meter Contest: 0000Z, Dec 11 to 2359Z, Dec 12
RAC Winter Contest: 0000Z-2359Z, Dec 18
Straight Key Night 0000Z - 2359Z Jan 1, 2023
ARRL Publications. These publications are available for free if you are a member of the ARRL:
On The Air magazine. The September-October 2021 edition. Articles on Contest Entry Categories Decoded; The Humble S-Meter; A new Ham's Guide to the ARRL Handbook; Basic Troubleshooting; Analyzing Your Antenna System; A Portable Vertical Antenna for HF; The Wide World of Radio Sport; and Public Service Training via Radio Sport.
QEX magazine. The September-October 2021 edition has articles on: miniature SMA RF Step Attenuator; Building a Human-Machine-Interface as a fixed station accessory providing control and audio management; Loss Formulas for General Uniform Transmission Lines and Paradox 5; Designing an Impedance Matching Network with a Drafting Ruler and Triangle; SWR Dependence on Amplifier Output Impedance; Self-Paced Essays - #7 More KCL and KVL - organize your analysis by writing down everything you know about each and every component in the circuit.
NJT - National Contest Journal. The September-October 2021 edition has articles on: Portable Operations Challendge - an Experiment with Handicapped Scoring; Adapt or Perish: Station Ergonomics; The Big Switch - The Design Concept; ARRL November Sweepstakes as a Gateway to Contesting; Book Review: The Network: the Battle for the Airwaves and the Birth of the Communications Age.
Tri-Lakes Amateur Radio Association FM Net is held each Monday night (except 3rd Monday of the month which is the night of the Club's monthly meeting) commencing at 7:30 p.m. The Net is held on the NØXLF repeater located near Palmer Lake.  The NØXLF repeater frequency is: 147.075 MHz, +600 offset (i.e., 147.675 MHz). A 131.8 Hz CTCSS tone is required to access the repeater. We recommend leaving "tone squelch" off on your radio. Please add this to your frequency list. You may also access the Net through Echolink, NØOBA, node 10079. The owners of the repeater had attempted to change the CTCSS tone during the first week in August, but have not proceeded to do so. The repeater frequency, offset and tone should not be changed at this time.

Hang Out on the NØXLF Repeater. During the pandemic it's a great time to "hang out" on the NØXLF repeater. This should be your go-to place for FM. Don't forget that if ARES is using it (very infrequent) ARES has priority.

Equipment Loan Program. The Club still has a portable station available for loan to members. With the Covid-19 pandemic, the station has been available most of the time. If you would like to borrow it, please reach out to us and we'll get you on the schedule. The Station consists of an Icom IC-7300 (HF + 6m rig), a  Kenwood TMV71A (this is a mobile VHF/UHF rig), a diamond X50A VHF/UHF antenna, and a mast.  The gear is expertly mounted in a hard case and the station includes a power supply, wire end fed half wave antennas (20m and 40m).  These are great assets of the Club and may help you decide on your next radio. We have also recently acquired tools for Powerpole connectors. Everyone should benefit from using these.
Elmering. Jim NCØJW and others have been providing help to those who request assistance. If you need help with anything, please reach out. Our Google Groups email system is great for this purpose. If you have a question, please feel free to ask it - and remember: There are no stupid questions. If you have more than a question or two or would like to be paired with an Elmer, please let Jim NCØJW, Bob KØNR, or me know and we'll do our best to connect you with someone who can help you. 

Zoom Invitation/Link for the Next Monthly Club Meeting. The link for the next monthly Club meeting and presentation (but not for Connect Time) is: [This link has been removed. The live link is included in the weekly Update sent to those on our Google Groups list].   Connecting should be as easy as clicking the link. If you have your Zoom account set up you should be prompted to open your Zoom app. If you don't have a Zoom account, you will be prompted to permit Zoom to download. Once it has been downloaded, you will click the prompt to join the meeting. ZOOM HAS UPDATED ITS SETTINGS AND YOU MAY NOW BE PLACED IN A "WAITING ROOM" BEFORE JOINING THE CALL. PLEASE BE PATIENT, WE WILL BE WORKING TO MINIMIZE THE WAITING. Please check the lower left hand corner of the display to confirm that the video does NOT have a red line through it. Please also confirm that the microphone does have a red line through it. If you do not have a camera and microphone on your computer, you may still observe and listen in.  The steps are the same, except you do not need to adjust your microphone and camera. Finally, please change your "screen name to reflect your first and last name and call sign. We use this to determine who is attending.

King Soopers Program. This is a simple way to generate easy money for the club. If you connect your King Soopers card to the Community Rewards program and select our club as the nonprofit organization, the club will receive a quarterly payment based on purchases. It costs you nothing and is a wonderful benefit for the club. Once you sign up, you are set forever. Please sign up for this program. We cannot emphasize this enough as this program really generates great revenue for the Club and it costs nothing for you to participate. Just log into your account (tied to your King Soopers Card) or create an account if you don't have one. Select Community Rewards Program,  Type in Tri-Lakes Monument Radio Association (or use our account number, KM150). Press "Enroll" and you will receive a confirmation. It's that easy and takes only a minute or two.

Sign up to receive this Newsletter. We use Google Groups for our email list, which is the best way to stay in touch with the radio club activities: W0TLM mailing list and Google group. Please pass this along to anyone who might be interested in ham radio in general or our Club specifically. Each Week, we are posting the most recent version of the Update on the Club's website. For security reasons, some of the links have been removed. If you want the links you will need to sign up to be on our mailing list.