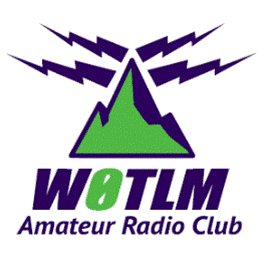 Volunteers Needed for the Weekly Net.  We need volunteers to act as the net control stations for our weekly net.  The current schedule for Net control operators for our FM Net:
May 10 - KF0MCB Logan
May 17 - Monthly Club Meeting, No Net
May 24 - K0TRD Tricia
May 31 - N0OLD Dan
June 7 - We need a net control station
Our thanks to those who are volunteering to serve as Net Control Operators. We always need Net Control Operators, so please volunteer. This is a wonderful opportunity to improve your on-the-air skills. It is easy to sign up, just go to the Net Control signup page at the Club's website and follow the instructions. There is a simple script that is easy to follow. 

May 2021 Club Meeting. The Club will hold its next meeting, May 17, 2021, commencing at 7:00 pm. We will use Zoom to conduct the meeting (instructions and the link to the meeting are below). We will hold a business meeting followed by a presentation.  We will open the Zoom meeting at 6:00 for informal discussions and general conversations. 
Presenter: Lauren Libby, W0LD, is the President & CEO of TWR International, an international broadcast/digital media organization broadcasting to 190 countries in 285 languages daily. They operate high power RF sites, satellite facilities, print, and digital media. Lauren has been a licensed Ham since age 12. He has been an active VHF/UHF amateur since he has been licensed holding WAS/WAC on 2 meters and WAS on 6 meters.  VUAC on 6 & 2 meters, 2.3 Ghz. and 3.4 Ghz. Lauren has served twice as president of the Central States VHF Society. He was awarded the Mel Wilson award for service to the VHF/UHF community.  He was elected to membership in the Radio Club of America. Lauren chaired the VUAC committee of the ARRL in the 1990's and in the 2000's. He has served as a director of the Pikes Peak FM Association and as a director of the Edge of Space Sciences, the operator of a 60 foot dish for radio astronomy and ham radio in Colorado.
Topic: Hear about his storied  broadcast and amateur radio career and his views on the future of amateur radio.
Afternoons on the Radio. Is anyone interested in regular get togethers to operate? The initial thought is to schedule these, once a month, alternating Saturdays and Sundays. For example: Saturday 5/22, Saturday 6/26 (another Saturday, because it's Field Day), Sunday 7/25, Saturday 8/28, Sunday 9/26, Saturday 10/23, Sunday 11/21, and Saturday 12/18. These could be as simple as meeting at a park near Monument to more interesting outings. For the outing on May 22, I'm hoping someone has a destination in mind for a place where we can operate and socialize. The idea of a Mt. Herman activation didn't appear to be popular.

Tri-Lakes Amateur Radio Association FM Net is held each Monday night (except 3rd Monday of the month which is the night of the Club's monthly meeting) commencing at 7:30 p.m. The Net is held on the NØXLF repeater located near Palmer Lake.  The NØXLF repeater frequency is: 147.075 MHz, +600 offset (i.e., 147.675 MHz). A 131.8 Hz CTCSS tone is required to access the repeater. We recommend leaving "tone squelch" off on your radio. Please add this to your frequency list. You may also access the Net through Echolink, NØOBA, node 10079.

Hang Out on the NØXLF Repeater. During the pandemic it's a great time to "hang out" on the NØXLF repeater. This should be your go-to place for FM. Don't forget that if ARES is using it (very infrequent) ARES has priority.

Podcasts of Interest:
QSO Today - Episode 350 - Larry Tyree - N6TR. Larry Tyree, or "Tree", as he is known in amateur radio circles, loves to operate contests, and to work DX on 160 meters, from his 28 hilltop acres in the Oregon forest, near Portland.  Tree is a serious CW operator, where good antenna design, focus, skill, and patience bring the amateur radio rewards.
Ham Radio Workbench - Episode 128 - Receiver Optimization. Doug K6JEY is back to talk about the test equipment and methods for optimizing receiver performance.
ARRL's Eclectic Tech - Episode 33. Diagnosing and treating several troublesome "patients" at W1AW with station manager Joe Carcia, NJ1Q.
Contests of Interest. The following contests are upcoming. There are many other smaller contests listed on the contest calendar.
CQ WW WPX Contest, CW: 0000Z, May 29 to 2359Z, May 30
Equipment Loan Program. The Club still has a portable station available for loan to members. With the Covid-19 pandemic, the station has been available most of the time. If you would like to borrow it, please reach out to us and we'll get you on the schedule. The Station consists of an Icom IC-7300 (HF + 6m rig), a  Kenwood TMV71A (this is a mobile VHF/UHF rig), a diamond X50A VHF/UHF antenna, and a mast.  The gear is expertly mounted in a hard case and the station includes a power supply, wire end fed half wave antennas (20m and 40m).  These are great assets of the Club and may help you decide on your next radio. We have also recently acquired tools for Powerpole connectors. Everyone should benefit from using these.
Elmering. Jim NCØJW and others have been providing help to those who request assistance. If you need help with anything, please reach out. Our Google Groups email system is great for this purpose. If you have a question, please feel free to ask it - and remember: There are no stupid questions. If you have more than a question or two or would like to be paired with an Elmer, please let Jim NCØJW, Bob KØNR, or me know and we'll do our best to connect you with someone who can help you.  

Zoom Invitation/Link for the Next Monthly Club Meeting. The link for the next monthly Club meeting (and the discussion preceding the meeting) is: [This link has been deleted for security reasons. Please sign up for our Google Groups mailing list. The weekly updates that are emailed will contain the live link.]   Connecting should be as easy as clicking the link. If you have your Zoom account set up you should be prompted to open your Zoom app. If you don't have a Zoom account, you will be prompted to permit Zoom to download. Once it has been downloaded, you will click the prompt to join the meeting. ZOOM HAS UPDATED ITS SETTINGS AND YOU MAY NOW BE PLACED IN A "WAITING ROOM" BEFORE JOINING THE CALL. PLEASE BE PATIENT, WE WILL BE WORKING TO MINIMIZE THE WAITING. Please check the lower left hand corner of the display to confirm that the video does NOT have a red line through it. Please also confirm that the microphone does have a red line through it. If you do not have a camera and microphone on your computer, you may still observe and listen in.  The steps are the same, except you do not need to adjust your microphone and camera.

King Soopers Program. This is a simple way to generate easy money for the club. If you connect your King Soopers card to the Community Rewards program and select our club as the nonprofit organization, the club will receive a quarterly payment based on purchases. It costs you nothing and is a wonderful benefit for the club. Once you sign up, you are set forever. Please sign up for this program. We cannot emphasize this enough as this program really generates great revenue for the Club and it costs nothing for you to participate. Just log into your account (tied to your King Soopers Card) or create an account if you don't have one. Select Community Rewards Program,  Type in Tri-Lakes Monument Radio Association (or use our account number, KM150). Press "Enroll" and you will receive a confirmation. It's that easy and takes only a minute or two.

Sign up to receive this Newsletter. We use Google Groups for our email list, which is the best way to stay in touch with the radio club activities: W0TLM mailing list and Google group. Please pass this along to anyone who might be interested in ham radio in general or our Club specifically. Each Week, we are posting the most recent version of the Update on the Club's website. For security reasons, some of the links have been removed. If you want the links you will need to sign up to be on our mailing list.
--
You received this message because you are subscribed to a topic in the Google Groups "Tri-Lakes Monument Radio Association (W0TLM)" group.
To unsubscribe from this topic, visit https://groups.google.com/d/topic/w0tlm/F7W-lSIupKQ/unsubscribe.
To unsubscribe from this group and all its topics, send an email to w0tlm+unsubscribe@googlegroups.com.
To view this discussion on the web visit https://groups.google.com/d/msgid/w0tlm/af39d9a6-31a2-47c8-90f8-afd11790b1e6n%40googlegroups.com.