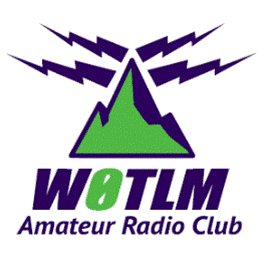 ---
ANNOUNCEMENTS  - 
NEW FCC rules governing RF exposure went into effect. On May 3, 2023, the transition period ends, and all transmitters operating in the US are expected to comply with the exposure rules.  Check this link for more info

Members of the ARRL have a rare chance to operate as W1AW/Ø: They are asking for volunteers (and really need volunteers) who will operate using SSB, CW and/or Digital. Please go to https://w1aw-schedule.web.app/ to sign up. The exchange is simple and there will be a class to help you learn the easiest way to log (and the logging program is N1MM, so you won't have any expense to log efficiently).  The final session for Colorado to operate W1AW/Ø will be Sept 19th.   I operated several digital session as W1AW/Ø.  You still have a chance to help out at the next week of W1AW/0 operation.  It is only 2 hour sessions required but you can do more.
POTA info: WØHTH – Bob has updated our own webpages with a new Tech Topic - POTA and put in these links for you to check it out:  Parks On The Air (POTA)
KØNR – Bob has reminded me that there is a Groups.io place to discuss and check out POTA... check the link here:  groups.io set up for POTA in Colorado: https://groups.io/g/co-pota

October 14, 2023, and April 8, 2024  Ham Radio operators, we're calling you! Members of the Ham Radio Science Citizen Investigation (HamSCI) will be making radio contacts during the 2023 and 2024 North American eclipses, probing the Earth's ionosphere. It will be a fun, friendly event with a competitive element—and you're invited to participate.  Check the links and info here.
---
Weekly Net.  We need volunteers !!! 
To act as the net control station during our weekly net. Please volunteer at this link.   If each member of the club would take one net per year, we would have every net covered.  

June 5 - Need a Net Control

June 12 - Need a Net Control

June 19 - No Net - Club Meeting - SHOW & TELL - Bring your latest addition, project or ? so others can get ideas.  Connect time at 6:00pm - Meeting 7:00 to 7:30. Show and tell till 9:00pm+

June 26 - Need a Net Control

July 3 - Need a Net Control

Our thanks to those who are volunteering to serve as Net Control Operators. We always need Net Control Operators, so please volunteer. This is a wonderful opportunity to improve your on-the-air skills. It is easy to sign up, just go to the Net Control signup page at the Club's website and follow the instructions. There is a simple script on the same page , bottom of the page, that is easy to follow. Info on the NØXLF and WØTLM repeater can be found on that page as well.   If you are into HF nets check this out: NetScraper.
---
Ham Fests / Conventions coming up: 
Saturday  June 3rd, 2023    Montrose ARC - Delta, Colorado   Location: Delta Lions Club Pavillion, 510 N. Palmer Street, Delta, CO 81416.   Sponsor: Montrose ARC   Talk-In: 147.195 107.2  Public Contact: Steve Schroder , KI0KY 29848 Stingley Gulch Rd. Hotchkiss, CO 81419  Phone: (970) 201-5997  Email: ki0ky@arrl.net  If your just now planning on this your too late!

Saturday, July 22nd, 2023 - PPRAA and PARC MegaFest - 8AM to 1 PM - Take note New Location - Coloradop State University - Pueblo  Occhiato University Center, 2200 Bonforte Blvd, Pueblo, CO 81001: East of I-25, Exit 101 Vendor Setup at 6 AM - Tickets Sales Open at 7:30 AM  Talk IN 146.79 MHz (-) 88.5 Hz Tone.  Great prizes.  Contact Info: Megafest@ppraa.org  or here

Sunday August 27, 2023 - Denver Radio Club Hamfest - Adams County Fairgrounds, 9755 Henderson Road in Brighton - 9:00 AM to 1:00 PM - Talk-in 145.49 or 448.625 PL 100.0 Hz  drcfest@w0tx.org
 
---
Local Educational Events.

Elmering (the best way for local Educational help) . We have a team of volunteers  providing help to those who request assistance. If you need help with anything, please reach out - w0tlm-elmer@w0tlm.org. .  Our Google Groups email system is also great for this purpose. If you have a question, please feel free to ask it - and remember: There are no stupid questions. If you have more than a question or two or would like to be paired with an Elmer, please let  us know and we'll do our best to connect you with someone who can help you. Contact w0tlm-elmer@w0tlm.org.

Check out our own website club presentations -  WØTLM Presentations.  We have a tremendous array of presentations on numerous subjects.  If you find one that you need more info on just contact the Elmering crew below.  And now a note from our own WØSTU- Stu who teaches the License classes and has the website "Ham Radio School".  

RMHAM Past Presentation Videos Available Past presentation and class videos are available if you cannot make it to the classes. Upcoming 2022-2023 RMHAM University classes and Tech Talks are listed at: https:// www.rmham.org/rocky-mountain-ham-university/. Presentations are free, and classes (not Tech Talks) have the option of in-person as well as zoom attendance.

ARRL's new Learning Center has been launched.  If you are a member it is good to check https://learn.arrl.org/

More items of interest for the list:  
CW Academy classes.  Great way to learn and progress with Morse code.  The CW Academy link is:  https://cwops.org/cw-academy/cw-academy-options/.  I have failed to put in that one of our own Elmers, Greg (WØGAS),  is one of the Advisors who helps groups of students learn CW.  Check with Greg or go to the CWA website for further details. 
---
Solar activity:  
Solar Flare Alerts: Sign up for Space Weather Alerts and get instant text notifications when solar flares are underway.  There are numerous sites and ways to check and see where and what the chances are of that great contact.  One to check is W5MMW solar site info  Check it out.  Also this site provides solar data NØNBH.    DX of interest -  DX News check the link.  Check out the DX News links and make some new contacts.  One more tip that I just came on that may be nice to know.  Would you like to have a world map centered on your location?  go here for that free  Azimuthal Map.     The activity has been up and down.  On May 31 -  6 meters was open to almost everywhere and was open almost all day.  June 1 it was dead... 
 
---
Tips, Tricks, Projects - 
Do you want ti now a bit more about Doing, being and helping with Skywarn during our frequent bad weather?  Check out the last presentatoin on our website: https://w0tlm.com/club-meeting/presentations

Great operators chair - that can be hidden when "non-hams" come to visit.    
Spotlight Corner  Note: if you attend an event and have pictures please share for this spot!

These members do a great job volunteering!  How about you?  Keep in mind the July 4th parade is coming up and we will need everyone.
---
Note from the Leadership: "We noticed at the last couple of meetings that many of our newer members don't have name/call sign badges. We encourage you to get one using our badge vendor, Hamstuff by W7NN. The contact information is on our website at https://w0tlm.org/store. You will also find contact information for Monarch Merchandising at that same link should you be interested in shirts and jackets."

We have a full station to loan out so check that page link. Check the club webpage  WØTLM - Equipment - CacheEquipment Loan Program.

Zoom Invitation/Link for the Next Monthly Club Meeting. The link for the next monthly Club meeting and presentation (but not for Connect Time) is in the weekly email.  Connecting should be as easy as clicking the link. If you have your Zoom account set up you should be prompted to open your Zoom app. If you don't have a Zoom account, you will be prompted to permit Zoom to download. Once it has been downloaded, you will click the prompt to join the meeting. ZOOM HAS UPDATED ITS SETTINGS AND YOU MAY NOW BE PLACED IN A "WAITING ROOM" BEFORE JOINING THE CALL. PLEASE BE PATIENT, WE WILL BE WORKING TO MINIMIZE THE WAITING. Please check the lower left hand corner of the display to confirm that the video does NOT have a red line through it. Please also confirm that the microphone does have a red line through it. If you do not have a camera and microphone on your computer, you may still observe and listen in.  The steps are the same, except you do not need to adjust your microphone and camera. Finally, please change your "screen name to reflect your first and last name and call sign. We use this to determine who is attending.

Club Support we take no dues but depend on donations and other means of building and keeping our operating budget so check out the website at WØTLM - About Us on how you can help.

Sign up to receive this Newsletter. We use Google Groups for our email list, which is the best way to stay in touch with the radio club activities: WØTLM mailing list and Google group. Please pass this along to anyone who might be interested in ham radio in general or our Club specifically. Each Week, we are posting the most recent version of the Update on the Club's website. For security reasons, some of the links have been removed. If you want the links you will need to sign up to be on our mailing list.

Club officers and Committee heads:
Pres -KØTRD – Tricia
Vpres -WØHTH – Bob
Sec/Tres -KØBE – Barbara
NewMember Welcome -NØOLD – Dan
Class/Training/Tests -WØSTU – Stu / KØNR – Bob
Presentations -KEØHz – Loren
Net -KZØQ – Stephen
Website -KZØQ – Stephen
Equip. Loaner -KØCHP - Chip / WØSTU – Stu
Social Media -KDØYMC – Robert
ARES Liaison -AE5OQ – Armstead
Elmer Team -  Larry (NØAMP), Tim (K4RA),  Robert (KDØYMC) ,
Greg (WØGAS), Loren (KEØHz), Rex (WDØAJG).

You received this message because you are subscribed to the Google Groups "Tri-Lakes Monument Radio Association (WØTLM)" group.  To unsubscribe from this group and stop receiving emails from it, send an email to w0tlm+unsubscribe@googlegroups.com.

 

  WDØAJG