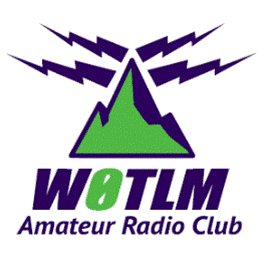 Those New Years Resolutions again.  I know I put these in last week but worth hanging on to for awhile. 
If, by chance, you are not yet a licensed Ham Radio Operator, get your license this year,  or upgrade.
Try something. they say there are 30 different kinds of Ham Radio. Surely one of those can excite you.
Do Something. Set an achievable Ham Radio goal for the year -- and then work at it!  SOTA, POTA, ?
Build something.  Too many years ago, as I newly licensed Ham I had a 23 channel FM Icom 22S so I built a box to mount it on in the shack and in that box, I built and autopatch, a 4 channel scanner and an external set of dip switch's to program the last channel (it was diode programmed).  It was not cutting edge but I was so exited to see the leds roll across.
Learn Something.  Microcontrollers like the Arduino, Raspberry Pi, and PICaxe are quite inexpensive.
Teach something.  You know how to do things others don't, but would like to learn.
Become a "HAMbassador".  Get just one person (or two, or three) interested in Amateur Radio.
Get Involved.  Just about every club (not just Radio Clubs) has the same problem -- 10% of the people do 90% of the work.
Stay positive, ignore the negative.
Most of all, resolve to have more fun with Ham Radio in 2022!
Next Club meeting January 17,2022
The next W0TLM class will be offered - April 2 thru 9, 2022. It will be a combination of Zoom and in-person sessions for the Technician Class License. Registration should begin February 1, 2022.  The in-person venue will be at the Woodmoor Barn on April 2 and 9 (Saturdays), so pass it around, let's invite people to join us.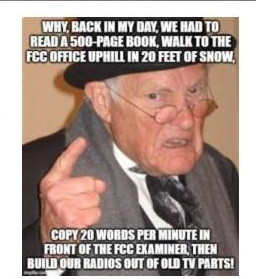 Weekly Net.  We need volunteers to act as the net control station during our weekly net. Please volunteer. If each member of the club would take one net per year, we would have every net covered. 
 January 10 – KB8JLI – Lisa
January 17 – In Person – Club Meeting
January 24 - We need a net control operator
January 31 - We need a net control operator
Our thanks to those who are volunteering to serve as Net Control Operators. We always need Net Control Operators, so please volunteer. This is a wonderful opportunity to improve your on-the-air skills. It is easy to sign up, just go to the Net Control signup page at the Club's website and follow the instructions. There is a simple script on the same page , bottom of the page, that is easy to follow. Info on the N0XLF and K0NR repeater can be found on that page as well.
If you are into HF nets check this out: NetScraper
Winter Field Day is coming – Jan. 29 – 30           

Solar activity: Well with the burst of sun spots last week we have had some 10 meter openings.  I have picked up a few DX contacts, how about you? 
Solar Flare Alerts: Sign up for Space Weather Alerts and get instant text notifications when solar flares are underway.
There are numerous sites and ways to check and see where and what the chances are of that great contact.  One to check is W5MMW solar site info  Check it out.  Also this site provides solar data N0NBH.
DX of interest - DX News check the link. 
Guide to January Ham Radio Contests.
Local Educational Events. 
One , not often listed, is our own website club presentations -  W0TLM Presentations.  We have a tremendous array of presentations on numerous subjects.  If you find one that you need more info on just contact the Elmering crew below.
Elmering (the best way for local Educational help) . Jim NCØJW and others have been providing help to those who request assistance. If you need help with anything, please reach out. Our Google Groups email system is great for this purpose. If you have a question, please feel free to ask it - and remember: There are no stupid questions. If you have more than a question or two or would like to be paired with an Elmer, please let Jim NCØJW, Bob KØNR, or me know and we'll do our best to connect you with someone who can help you.
There are several online educational events scheduled by RMHAM:
· 2022-02-12, 08:30, Various
NerdFest. A bunch of short presentations on esoteric topics in ham radio.
· 2022-03-12, 08:30, John W0VG, Willem AC0KQ, Chris K0SWE and Gary WB5PJB
Data Transmission via Radio. HF, VHF and UHF data communications using packet, pactor, VARA and related methods. How to use WinLink, BPQ and PAT to send and receive messages.
· 2022-04-09, 08:30, Rob N0RPF
Balloons and things relating to. Rob and others from EOSS Edge of Space Sciences will present on balloons, pico-balloons, and other high flying interests.
· 2022-05-14,  08:30, TBD - Applications of Software Defined Radio. Remote receivers and transmitters, direction finding, signal processing and other interesting applications of SDR.
Please go to the RM Ham University website to sign up for courses.  You will need to login to access the page, but if you are interested in in-depth talks, the RM Ham University offers them, the Saturday talks are 3+ hours long.
RMHAM Past Presentation Videos Available Past presentation and class videos are available if you cannot make it to the classes. Upcoming 2021-2022 RMHAM University classes and Tech Talks are listed at: https:// www.rmham.org/rocky-mountain-ham-university/. Presentations are free, and classes (not Tech Talks) have the option of in-person attendance.
ARRL's new Learning Center has been launched. The ARRL has increased the offerings under this program, so please look at the expanded list of offerings. This Center will host a wide selection of training courses, webinar recordings, and instructional materials. In relation to their Learning Center, check out the FREE ARES Learning items, if you ever want to do Public Service Communication, this is a good place to start.
Best of the best for New Hams.  The ARRL has just implemented Youtube videos for the ARRL Handbook Keep an eye on them as new ones come out.
If you are an ARRL member don't forget to check out the digital versions of the publications.
Ham Fests coming up:
· NCARC Winter 2022 Hamfest 8:00 AM to 1:00 PM  NEXT SATURDAY 
01/15/2022 - Thomas M. McKee 4H Building - 5280 Arena Circle, Loveland, CO Take Exit 259 of I-25
Table Cost: $13 to $20   Admission: $7.00 - Talkin: 448.025((-))
Contact: Joe Hawley (970) 689-0828 Download the flyer Northern Colorado Amateur Radio Club
· The SwapFest
A Joint Presentation of ARA & RMHAM 8 AM - 1 PM - 02/20/2022 - Adams County Fairgrounds
Table Cost: $13.00   Admission: $5.00 - Talkin: 147.15/R(100 Hz Tone)
Contact: More Information Coming Soon! Contact Wayne N0POH 303-699-6335 or Email n0ara-info@gmail.com
Another place to check for HamFests: ARRL Hamfests and Conventions
Do you need to swap, sell or buy something locally before the swap fest?  two of the areas long running swap lists are available by email weekly.  You can sign up for the Aurora swaplist at n0ara.info@gmail.com.  Another one is the Colorado Repeater Assoc. Swap list and you can check it out and or sign up at craswaplist+subscribe@groups.io.  it is also read out on Sunday Mornings on their repeaters.
Tips, Tricks, Projects  In looking for some info on UNUNs – Baluns – and more particularly 9:1 I found a bunch of "how to build a random EFW (End fed wire) antennas.  This might be of use to some looking for simple, portable , small, etc.  I am sure WG0AT could show you how to make it smaller and lighter.  But all that said check these out.  There are several that sell kits 0 easy to build.
Easy Build Random Wire antenna Kit – he has a youtube video as well.
ARRL EFHW from a kit – link on the page to the kit. This is the EFHW and not random and uses the 49:1 match.
Great web site – VK6YSF - full of info on UNuns and building – long wire antenna was where I ended up and then this video
OM0ET build the long wire from the refrenced pages above.  He also did a followup to make it smaller and more efficient.
Equipment Loan Program.  Check the club webpage  W0TLM - Equipment - Cache  We have a full station to loan out so check that page link.
Zoom Invitation/Link for the Next Monthly Club Meeting. The link for the next monthly Club meeting and presentation (but not for Connect Time) is:"[This link is removed. Please sign up for our email list on Google Groups.  When you receive an emailed copy of the Update, it will contain the link.  We do this for security to prevent people not interested in our club from easily getting access to our meetings]".  Connecting should be as easy as clicking the link. If you have your Zoom account set up you should be prompted to open your Zoom app. If you don't have a Zoom account, you will be prompted to permit Zoom to download. Once it has been downloaded, you will click the prompt to join the meeting. ZOOM HAS UPDATED ITS SETTINGS AND YOU MAY NOW BE PLACED IN A "WAITING ROOM" BEFORE JOINING THE CALL. PLEASE BE PATIENT, WE WILL BE WORKING TO MINIMIZE THE WAITING. Please check the lower left hand corner of the display to confirm that the video does NOT have a red line through it. Please also confirm that the microphone does have a red line through it. If you do not have a camera and microphone on your computer, you may still observe and listen in.  The steps are the same, except you do not need to adjust your microphone and camera. Finally, please change your "screen name to reflect your first and last name and call sign. We use this to determine who is attending.
Club Support we take no dues but depend on donations and other means of building and keeping our operating budget so check out the website at W0TLM - About Us on how you can help.  
Sign up to receive this Newsletter. We use Google Groups for our email list, which is the best way to stay in touch with the radio club activities: W0TLM mailing list and Google group. Please pass this along to anyone who might be interested in ham radio in general or our Club specifically. Each Week, we are posting the most recent version of the Update on the Club's website. For security reasons, some of the links have been removed. If you want the links you will need to sign up to be on our mailing list.
You received this message because you are subscribed to the Google Groups "Tri-Lakes Monument Radio Association (W0TLM)" group.
To unsubscribe from this group and stop receiving emails from it, send an email to w0tlm+unsubscribe@googlegroups.com.
To view this discussion on the web visit https://groups.google.com/d/msgid/w0tlm/7e8c08f7-6b0e-4042-a896-3da2aa9a1e46n%40googlegroups.com.
 WD0AJG