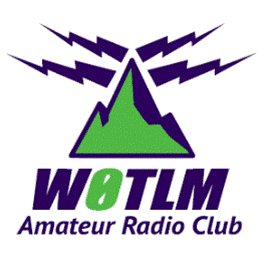 ---
ANNOUNCEMENTS  - 
---
ANNOUNCEMENTS  - 
KØNR (447.725) repeater -  Is now WØTLM repeater !  It is on a Temporary antenna therefore coverage may be some less but future plans are in to install a much higher antenna at the new location.  All the particulars are the same - Frequency - Tones, etc.  The previous KØNR (447.725) repeater has been taken down.




It is time to think about WFD? 
 January 28 and 29 , 2023
---
Weekly Net.  We need volunteers !!! 
To act as the net control station during our weekly net. Please volunteer at this link.   If each member of the club would take one net per year, we would have every net covered.  

January 23 - KØTRD - Tricia

January 30 - NØOLD - Dan

February 6 - Need a Net Control

February 13 - Need a Net Control

February 20 - NO NET -  club meeting!

February 27 - Need a Net Control

Our thanks to those who are volunteering to serve as Net Control Operators. We always need Net Control Operators, so please volunteer. This is a wonderful opportunity to improve your on-the-air skills. It is easy to sign up, just go to the Net Control signup page at the Club's website and follow the instructions. There is a simple script on the same page , bottom of the page, that is easy to follow. Info on the NØXLF and KØNR repeater can be found on that page as well.   If you are into HF nets check this out: NetScraper

Starting January 9th at 7:30pm MTN, there will be an ARRL Colorado section net.  This net will be on the second Monday of each month.  This "net" will hopefully be a place that Colorado hams can ask questions of ARRL leadership, request help, guidance, club support and technical support.  This can also be a place where Colorado hams can ask why is the ARRL important and why should I join?  ARRL Affiliated Club/Repeater system to host this net  each month.   The Fun Machine WE0FUN was chosen as it is a Colorado based system that has  dedicated links in Colorado with little "regular" traffic.  WE0FUN provides paths into the net via analog RF, Echolink,  
DStar, YSF, NXDN, P25, DMR and M17.  See http://www.we0fun.com/?page_id=304 for analog repeaters and locations.
The digital reflectors are as follows;
Allstar - Node 28368
Echolink - *CANONCTY* 363976
DStar - XRF815B, XLX815B, DCS815B or REF815B
TGIF - DMR 815
Brandmeister DMR - 310815
YSF - US CO WE0FUN 53927
P25 - Talkgroup 10209
NXDN - Talkgroup 31081
M17 - 815B

If you have an interest in Digital Radio nets (locally) check out the Skyhub Link System nets - they support a digital learning net on Wednesdays on all the digital outlets,  DMR, Fusion, Dstar, Allstar, etc.  even the strictly analog user can find a way to listen as well as radio challenged hams can use Echolink on your computer to connect.  
Next check out the Colorado Repeater Association and the Colorado Connection system for nets.
---
Ham Fests / Conventions coming up: 

Today---Saturday, January 21, 2023, 8:00 a.m., Northern Colorado Amateur Radio Club Winter Hamfest, Thomas M. McKee 4H Building, Larimer County Fairgrounds, Loveland, just north of US-34 on I-25. Take exit 259, go about 1/3 mile east, then north on Fairgrounds Ave. 1/3 mile to the entrance. Admission $7, prizes, technical forums, VE testing at 9:30 a.m., exhibits, demonstrations. Talk-in on 448.025 MHz(-) 100Hz. For more information and to reserve a table go to ncarc.net.

Sunday 02/19/2023-The SwapFest A Joint Presentation of ARA & RMHAM
Adams County Fairgrounds 9 AM - 1 PM Table Cost: $13.00 in Advance   Admission: $5.00 Talkin: 147.15/R(100 Hz Tone)
Contact: Contact Wayne N0POH 303-699-6335 or Email n0ara-info@gmail.com Advance Table Registration at https://www.rmham.org/swapfest
 
---
Do you need to swap, sell or buy something locally before the swap fest?  two of the areas long running swap lists are available by email weekly.  You can sign up for the Aurora swaplist at n0ara.info@gmail.com.  Another one is the Colorado Repeater Assoc. Swap list and you can check it out and or sign up at craswaplist+subscribe@groups.io.  it is also read out on Sunday mornings on their repeaters.
---
Local Educational Events.
Check out our own website club presentations -  WØTLM Presentations.  We have a tremendous array of presentations on numerous subjects.  If you find one that you need more info on just contact the Elmering crew below.  And now a note from our own WØSTU- Stu who teaches the License classes and has the website "Ham Radio School".  
Elmering (the best way for local Educational help) . We have a team of volunteers providing help to those who request assistance. If you need help with anything, please reach out - w0tlm-elmer@w0tlm.org. .  Our Google Groups email system is also great for this purpose. If you have a question, please feel free to ask it - and remember: There are no stupid questions. If you have more than a question or two or would like to be paired with an Elmer, please let  us know and we'll do our best to connect you with someone who can help you. Contact w0tlm-elmer@w0tlm.org.
RMHAM TECH TALKS,:

Date                                              Instructor                                                Class    
See below links- to the RMham.org website to sign up.    
2/11/2023                                   Various                                                     NERDfest - short talks on various short subjects.    
3/18/2023                                  Willem AC0KQ and John W0VG        Solving Problems with IPv4    
4/8/2023                                    Ben KC2VJW                                           Troubleshooting
RMHAM Past Presentation Videos Available Past presentation and class videos are available if you cannot make it to the classes. Upcoming 2022-2023 RMHAM University classes and Tech Talks are listed at: https:// www.rmham.org/rocky-mountain-ham-university/. Presentations are free, and classes (not Tech Talks) have the option of in-person as well as zoom attendance.

ARRL's new Learning Center has been launched. The ARRL has increased the offerings under this program, so please look at the expanded list of offerings. This Center will host a wide selection of training courses, webinar recordings, and instructional materials. In relation to their Learning Center, check out the FREE ARES Learning items, if you ever want to do Public Service Communication, this is a good place to start.
Check out this and pass it around.  "What is Ham Radio"  done by the ARRL, nice video.

More items of interest for the list:  CW Academy classes.  Great way to learn and progress with Morse code.  The CW Academy link is:  https://cwops.org/cw-academy/cw-academy-options/
---
Solar activity:  
Solar Flare Alerts: Sign up for Space Weather Alerts and get instant text notifications when solar flares are underway.  There are numerous sites and ways to check and see where and what the chances are of that great contact.  One to check is W5MMW solar site info  Check it out.  Also this site provides solar data NØNBH.   
Last week Dr Scott McIntosh gave a great update on Solar cycle 25 - you mignt be interested in this from the Front Range 6 meter group recording
DX of interest - DX News check the link.  If you are not aware the prime DX season is on us.  Many dxpeditions happen during the late fall and early winter.  They like to get to warmer climates.  A lot of the Pacific and Carabean islands will be active.  Check our the DX News links and make some new contacts.  One more tip that I just came on that may be nice to know.  Would you like to have a world map centered on your location?  go here for that free  Azimuthal Map. 
---
Tips, Tricks, Projects -
The Amateur's Code
The radio amateur is:
CONSIDERATE...never knowingly operates in such a way as to lessen the pleasure of others.
LOYAL...offers loyalty, encouragement, and support to other amateurs, local clubs, and the American Radio Relay League, through which amateur radio in the United States is represented nationally and internationally.
PROGRESSIVE...with knowledge abreast of science, a well-built and efficient station and operation above reproach.
FRIENDLY...slow and patient operating when requested; offers friendly advice and counsel to the beginner; kind assistance, cooperation, and consideration for the interests of others. These are the hallmarks of the amateur spirit.
BALANCED...radio is an avocation, never interfering with duties owed to family, job, school, or community.
PATRIOTIC...station and skills are always ready for service to country and community.
--The original Radio Amateur's Code was written by Paul M. Segal, W9EEA, in 1928.
This was written over 90 years ago and should be applicable to every operator today. If we're operating on the air or working to mentor a new operator, are we living up to this ideal and passing it along to others?
---
Spotlight Corner  Note: if you attend an event and have pictures please share for this spot!

Last Monday was first club meeting night of the year and we had a good turnout.


Bob - W0HTH gave another great Ham Morsels 
Later there was a great presentation that will show up soon on the W0TLM site, just in case you missed.
 
---
Requesting pictures of your shack or mobile install or any Ham activity you have been to. I am wanting to post just pics, let people guess who's shack it is.  Also needing pictures of any of your radio activities you want to share.  Pictures of antennas up or building?  I think these will be filled with tips and tricks, seeing is believing.   If you have ideas for the newsletter let me know. 
---
Note from the Leadership: "We noticed at the last couple of meetings that many of our newer members don't have name/call sign badges. We encourage you to get one using our badge vendor, Hamstuff by W7NN. The contact information is on our website at https://w0tlm.org/store. You will also find contact information for Monarch Merchandising at that same link should you be interested in shirts and jackets."

We have a full station to loan out so check that page link. Check the club webpage  WØTLM - Equipment - CacheEquipment Loan Program.

Zoom Invitation/Link for the Next Monthly Club Meeting. The link for the next monthly Club meeting and presentation (but not for Connect Time) is in the weekly email.  Connecting should be as easy as clicking the link. If you have your Zoom account set up you should be prompted to open your Zoom app. If you don't have a Zoom account, you will be prompted to permit Zoom to download. Once it has been downloaded, you will click the prompt to join the meeting. ZOOM HAS UPDATED ITS SETTINGS AND YOU MAY NOW BE PLACED IN A "WAITING ROOM" BEFORE JOINING THE CALL. PLEASE BE PATIENT, WE WILL BE WORKING TO MINIMIZE THE WAITING. Please check the lower left hand corner of the display to confirm that the video does NOT have a red line through it. Please also confirm that the microphone does have a red line through it. If you do not have a camera and microphone on your computer, you may still observe and listen in.  The steps are the same, except you do not need to adjust your microphone and camera. Finally, please change your "screen name to reflect your first and last name and call sign. We use this to determine who is attending.

Club Support we take no dues but depend on donations and other means of building and keeping our operating budget so check out the website at WØTLM - About Us on how you can help.

Sign up to receive this Newsletter. We use Google Groups for our email list, which is the best way to stay in touch with the radio club activities: WØTLM mailing list and Google group. Please pass this along to anyone who might be interested in ham radio in general or our Club specifically. Each Week, we are posting the most recent version of the Update on the Club's website. For security reasons, some of the links have been removed. If you want the links you will need to sign up to be on our mailing list.

Club officers and Committee heads:
Pres -KØTRD – Tricia
Vpres -WØHTH – Bob
Sec/Tres -KØBE – Barbara
NewMember Welcome -NØOLD – Dan
Class/Training/Tests -WØSTU – Stu / KØNR – Bob
Presentations -KEØHz – Loren
Net -KZØQ – Stephen
Website -KZØQ – Stephen
Equip. Loaner -KØCHP - Chip / WØSTU – Stu
Social Media -KDØYMC – Robert
ARES Liaison -AE5OQ – Armstead
Elmer Team -  Larry (NØAMP), Tim (K4RA),  Robert (KDØYMC) ,
Greg (WØGAS), Loren (KEØHz), Rex (WDØAJG).

You received this message because you are subscribed to the Google Groups "Tri-Lakes Monument Radio Association (WØTLM)" group.  To unsubscribe from this group and stop receiving emails from it, send an email to w0tlm+unsubscribe@googlegroups.com.

 

  WDØAJG