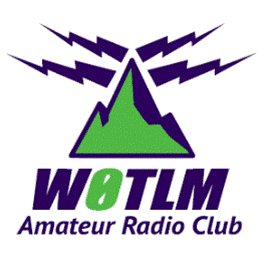 Volunteers Needed for the Weekly Net.  We need volunteers to act as the net control station for our weekly net.  The current schedule for Net control operators for our FM Net:
April 19 - Monthly Club meeting, No Net 
April 26 - KB8JLI Lisa
May 3 - We need a volunteer
May 10 - We need a volunteer
May 17 - Monthly Club Meeting, No Net
May 24 - We need a volunteer
May 31 - We need a volunteer
Our thanks to those who are volunteering to serve as Net Control Operators. We always need Net Control Operators, so please volunteer. This is a wonderful opportunity to improve your on-the-air skills. It is easy to sign up, just go to the Net Control signup page at the Club's website and follow the instructions. There is a simple script that is easy to follow. 

April 2021 Club Meeting. The Club will hold its next meeting tomorrow, April 19, 2021, commencing at 7:00 pm. We will use Zoom to conduct the meeting (instructions and the link to the meeting are below). We will hold a business meeting followed by a presentation.  We will open the Zoom meeting at 6:00 for informal discussions and general conversations. 
Presentation: Greg Heavener from the NWS.
Topic:  The SKYWARN program and ham involvement with the program including a general discussion of weather information of interest to local hams.
Afternoon In the Park. We will be operating POTA from Castlewood Canyon State Park on Sunday, April 25, 2021, weather permitting. We will operate from about 12:00 - 2:00 MST. Meet at the Canyon Point parking lot. We are hoping Duane, K0BUK, will be able to give us a little tour of the geology of the park. There is a fee for admission to this park - $10 per carload. You might consider car pooling. Here's a link to the website:  Link. 

License Classes.  The Club is offering Technician License classes in April. Three classes will be held online and the fourth will be in person and will end with the exam. 

          Sat  April 17;  1 – 5 PM Online
          Sun April 18;  1 – 5 PM Online
          Sat  April 24;  1 – 5 PM Online
          Sun April 25;  1 – 5 PM In Person (includes Exam)

Licensing Exam.. The next VE exam will be held on April 25, There is no space available for candidates other than those who are in the licensing class. .

Tri-Lakes Amateur Radio Association FM Net is held each Monday night (except 3rd Monday of the month which is the night of the Club's monthly meeting) commencing at 7:30 p.m. The Net is held on the NØXLF repeater located near Palmer Lake.  The NØXLF repeater frequency is: 147.075 MHz, +600 offset (i.e., 147.675 MHz). A 131.8 Hz CTCSS tone is required to access the repeater. We recommend leaving "tone squelch" off on your radio. Please add this to your frequency list. You may also access the Net through Echolink, NØOBA, node 10079.

Hang Out on the NØXLF Repeater. During the pandemic it's a great time to "hang out" on the NØXLF repeater. This should be your go-to place for FM. Don't forget that if ARES is using it (very infrequent) ARES has priority.

 ARRL Member Benefits: There are many many benefits of being a member of the Amateur Radio Relay League (ARRL). So many that it is easy to forget about them. So here is a partial list. There is more detail here than usually contained in our Update, but it helps to get a feel for the depth of the offerings.

     On the Air magazine: In the March-April 2021 edition there are articles on: The Sun and its effect on amateur radio, buying your first HF radio, antenna gain, parks on the air, copper tape antenna for 2 meters, remote station helps Cal Poly hams learn by doing, and Serving your community in a CERT.

     QEX - A Forum for Communications Experimenters magazine. In the March-April 2021 edition, there are articles on measuring antenna tuner losses,  reprint of the article by Yagi-Uda about their antenna (frequently referred to as a Yagi), a Four-Band two Element Zavrel Array antenna, the onset of Solar Cycle 25 and the MG II Index, RF Exposure Safety for a 70 cm Band Collinear Dipole Array, and an essay on Electromechanics and Control Systems.

     NCJ - National Contest Journal In the March-April 2021 edition, there are articles on tracking RFI with an SDR, HF Tranceiver Price versus Performance, Station Efficiency, 222 MHz in VHF Contests and a profile of Larry Schimelpfenig K7SV.

     Learning Network is still putting out videos on topics of interest. Here are the remaining two in April:
Finding and Fixing RFI. Presented by Paul Cianciolo, W1VLF. RFI (Radio Frequency Interference) has been a problem for Ham radio operators and SWL's (Shortwave listeners) since the radio hobby began. Both from natural sources (QRN) and manmade sources (QRM). Things have changed in the last 20 years with the advent of widespread solar power, LED lightning , grow lights, digital computing devices etc. The technology boom has enhanced our daily lives, but at what price? Learn all about finding and fixing RFI in today's world.. Tuesday, April 20, 2021 @ 1 pm EDT (1700 UTC). 
HF Noise Mitigation.. Presented by ARRL Northwestern Division Director Mike Ritz, W7VO. An educational seminar to help both new and experienced amateurs who are on HF and finding themselves plagued with noise. We'll learn what "noise" is, about the various noise sources, and how to mitigate those noises using a variety of techniques. Thursday April 22, 2021 @ 3:30 pm EDT (1930 UTC)
Previous Episodes::

Relay Stations and the Art of Traffic Handling
Fun with Digital Signal Modes FT4 & FT8
HF Wire Antennas
Capture the Magic of 6 meters
The Sport of Finding Hidden Transmitters on Foot
Grounding & Bonding for Home HF Stations
Kit Building Techniques for Success
Getting Started with Summits on the Air (SOTA) (Episode 1)
How to Get Started in Amateur Radio Contesting
Your First SOTA Activation (Episode 2)
Welcome to the World of Arduino
QSLing in an Online World
Learn and Have Fun wit Morse Code
HF, VHF and UHF Antennas for SOTA (Episode 3)
Emergency Communications: Why Train?
Amateur Radio Logging
VHF-UHF Contesting and SOTA: a Perfect Match
Maxim Memorial Station W1AW Tour
Interesting Stories about Ham Radio and Weather
Easy Helical Copper Tape and PVC 2 meter Vertical Antenna
The Art and Science of Operating Ultra-Portable
Technicians: Life Beyond Repeaters
Talking to Astronauts -An Elementary School's Exciting ARISS Contact
Registration & Recordings. ARRL members may register for upcoming presentations and view previously recorded webinars by clicking here.

Podcasts of Interest:
QSO Today - Episode 347 - Patrick Brown - AK5TX. Patrick (Pat) Brown, AK5TX, has always had a love for radio leading to opportunities from Chicago to Alaska to Texas! Amateur radio was the game-changer for Pat when he suddenly lost his eyesight, almost 20 years ago. Pat is now "More than able, I am Handi-Capable!" He continues his journey including contributing to our art, hobby, craft, sport, and science in the amateur community residing in Tyler Texas.
Contests of Interest. The following contests are upcoming. There are many other smaller contests listed on the contest calendar.
CQ WW WPX Contest, CW: 0000Z, May 29 to 2359Z, May 30
Equipment Loan Program. The Club still has a portable station available for loan to members. With the Covid-19 pandemic, the station has been available most of the time. If you would like to borrow it, please reach out to us and we'll get you on the schedule. The Station consists of an Icom IC-7300 (HF + 6m rig), a  Kenwood TMV71A (this is a mobile VHF/UHF rig), a diamond X50A VHF/UHF antenna, and a mast.  The gear is expertly mounted in a hard case and the station includes a power supply, wire end fed half wave antennas (20m and 40m).  These are great assets of the Club and may help you decide on your next radio. We have also recently acquired tools for Powerpole connectors. Everyone should benefit from using these.
Elmering. Jim NCØJW and others have been providing help to those who request assistance. If you need help with anything, please reach out. Our Google Groups email system is great for this purpose. If you have a question, please feel free to ask it - and remember: There are no stupid questions. If you have more than a question or two or would like to be paired with an Elmer, please let Jim NCØJW, Bob KØNR, or me know and we'll do our best to connect you with someone who can help you.  

Zoom Invitation/Link for the Next Monthly Club Meeting. The link for the next monthly Club meeting (and the discussion preceding the meeting) is: [Link has been removed. Sign up for newsletter for active link. This is a security precaution to make it hard for someone to disrupt our meetings].   Connecting should be as easy as clicking the link. If you have your Zoom account set up you should be prompted to open your Zoom app. If you don't have a Zoom account, you will be prompted to permit Zoom to download. Once it has been downloaded, you will click the prompt to join the meeting. ZOOM HAS UPDATED ITS SETTINGS AND YOU MAY NOW BE PLACED IN A "WAITING ROOM" BEFORE JOINING THE CALL. PLEASE BE PATIENT, WE WILL BE WORKING TO MINIMIZE THE WAITING. Please check the lower left hand corner of the display to confirm that the video does NOT have a red line through it. Please also confirm that the microphone does have a red line through it. If you do not have a camera and microphone on your computer, you may still observe and listen in.  The steps are the same, except you do not need to adjust your microphone and camera.

King Soopers Program. This is a simple way to generate easy money for the club. If you connect your King Soopers card to the Community Rewards program and select our club as the nonprofit organization, the club will receive a quarterly payment based on purchases. It costs you nothing and is a wonderful benefit for the club. Once you sign up, you are set forever. Please sign up for this program. We cannot emphasize this enough as this program really generates great revenue for the Club and it costs nothing for you to participate. Just log into your account (tied to your King Soopers Card) or create an account if you don't have one. Select Community Rewards Program,  Type in Tri-Lakes Monument Radio Association (or use our account number, KM150). Press "Enroll" and you will receive a confirmation. It's that easy and takes only a minute or two.

Sign up to receive this Newsletter. We use Google Groups for our email list, which is the best way to stay in touch with the radio club activities: W0TLM mailing list and Google group. Please pass this along to anyone who might be interested in ham radio in general or our Club specifically. Each Week, we are posting the most recent version of the Update on the Club's website. For security reasons, some of the links have been removed. If you want the links you will need to sign up to be on our mailing list.